Thank you for your interest in our Argo funding campaign!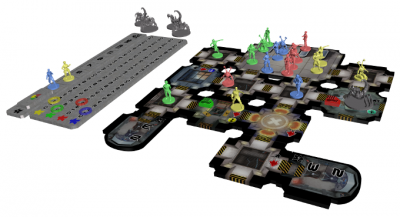 Kickstarter is new and disruptive in many ways, and both retailers and distributors have complaints about it.
The main issue voiced by retailers with regard to kickstarter is that it ties up money for a long time in advance to actually getting the product on the shelves. Retailers depend on rotating stock on the shelves for generating income, so this is problematic.
Another complaint often heard is that the direct sales from the funding campaign 'steal' sales from the stores. While factually true, the sales made during the funding campaign for a new game are only a small part of the overall shelf life of the product. These first sales are what makes it possible to fund the printing of the game, so it is a necessary evil for a crowdfunded project. they also target mainly alpha gamers and early adopters, who will show and prescribe the game to their play groups, building up later sales for you.
Anyways, these complaints are valid and should not be ignored. There's nothing much we can do for the direct sales, but we can for a start address the retailer's cashflow issue. We want to try something new here : You do not participate in the kickstarter campaign but you pledge to carry Argo in your shop as soon as it's available.
With this program, we allow you to order now, but pay on delivery. This does not actually help us fund the game, but it helps us gauge retailer interest and collect feedback which is also an interesting form of support.
We will arrange with your usual distributor for your order to be delivered to your shop and billed as usual.
You will get the retailer discount (50% off the MSRP) and get access to any stretch goals met during the Kickstarter campaign.
We know the early days of a new product availability do matter for retailers, so participating shops will get an advance delivery, two or three weeks before the game is made available to other shops through distribution.
Last but not least, your pledge to carry the game as soon as it is released also lists you as a supporting retailer on the campaign page.
In exchange, we ask for a few things :
- This is a pre-order, you commit to carry Argo in your store as soon as it's released.
- We will use the distributor for your country to deliver the games to your shop.
Do not hesitate to contact us for more info using the contact form!
---
Argo Kickstarter retailer program : pre-order form CLOSED